Samsung Galaxy Note 10.1-2014 edition to have its U.K. release date next week
19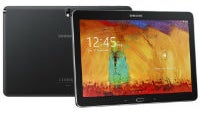 The
Samsung Galaxy Note 10.1-2014 edition
is
quite a tablet
. We've already seen this beast launch in the U.S. with a resolution of 2560 x 1600 and a pixel density right at the 300ppi mark. Not only is 300 a perfect game for a bowler, but as far as tablets go, it is the highest pixel density of all tablets in this class for 2013. Powered by the Samsung Exynos 5420 octa-core processor and offering 3GB of RAM, this is not a slate for the meek.
What brings our thoughts to the device is not the S Pen capabilities (although it easily could have been), but actually is a picture of the Samsung Galaxy Note 10.1-2014 edition relaxing at a Currys/PC World display in the U.K. Even though the tablet is out on the floor for customers to poke and prod (more prodding than poking, we'd imagine), it won't be be sold until next week. That's the way to get those drool ducts functioning. The store is asking £499.99 ($808 USD) for the 16GB storage variant with Wi-Fi connectivity. For its part, U.K. retailer Clove has the tablet priced at £479.99 ($776 USD).
Eagle-eyed readers might notice that the display lists the tablet as having a quad-core processor, but as we mentioned before, the octa-core Samsung Exynos 5240 is under the hood. We could argue all day whether or not this is really an octa-core processor, but until
Samsung starts adding the Heterogeneous Multi-Processing solution
which allows all eight cores to be active simultaneously, the processor is still hindered by the big.LITTLE architecture.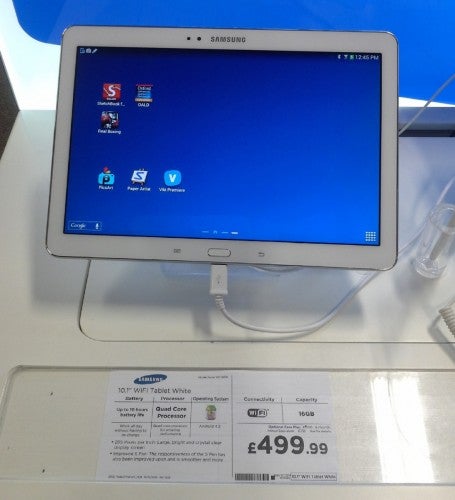 While not launching in the U.K. until next week, here is the Samsung Galaxy Note 10.1-2014 edition on display at a U.K. retailer
source:
AndroidCentral