Samsung Focus S and Focus Flash are now available on AT&T, huge event in NYC celebrates their launch
7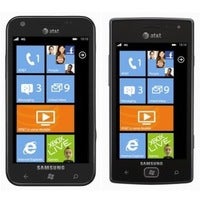 Well, it turns out that the big NYC surprise that team Windows Phone was working so hard on is the announcement of the retail availability of the
Samsung Focus S
and
Focus Flash
from AT&T. And to make sure that everyone is aware that the smartphones have been launched, the guys have done something pretty extraordinary.
Showing off Windows Phone 7.5 Mango will be an enormous, six-story tall display, which now stands in the middle of Herald Square in New York City. Appropriately dubbed
"The Big Windows Phone"
, the contraption will deliver 8 hours of live performance and digital entertainment, which will be projected on it for the amusement of everyone attending. The show will be kicking off at 12:00PM sharp.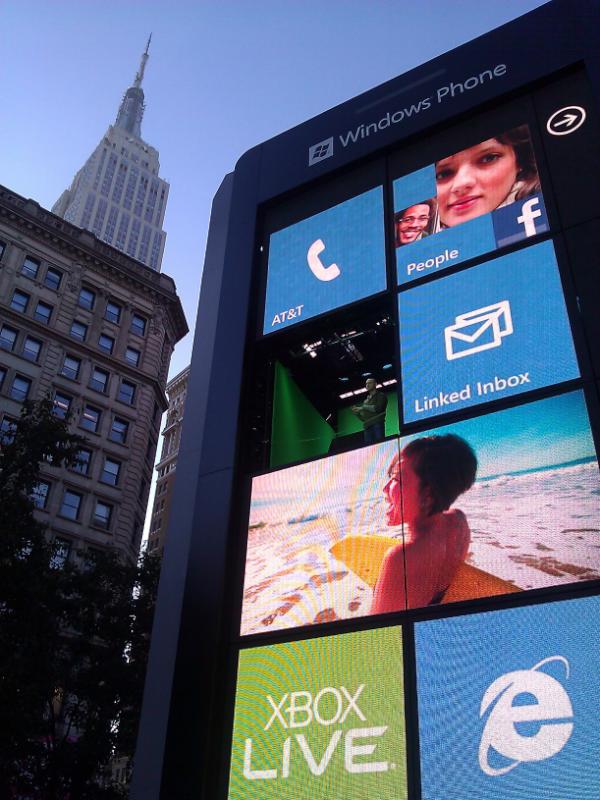 The Big Windows Phone now stands in the middle of Herald Square in New York City
As far as the newly-launched smartphones are concerned, the Samsung Focus S is a high-end offering equipped with a 4.3-inch Super AMOLED Plus display and a 8-megapixel camera. The Focus S is also extremely thin measuring just a third of an inch at its slimmest point. A fair $199 is what the smartphone will cost you, as long as you do not mind the 2-year contract with AT&T that comes along with it.
The Samsung Focus Flash, on the other hand, is a cheaper alternative to the Focus S. It comes with a 3.7-inch Super AMOLED screen and a 5-megapixel shooter. In terms of pricing, the smartphone comes with a tempting $49 price tag after signing a 2-year agreement with AT&T.
Both of these devices are
"capable of 4G speeds"
, run Windows Phone 7.5 Mango, and come with a $25 prepaid card that can be spent in the Windows Phone Marketplace. Is anyone thinking about getting one of these smartphones? Or are you thinking about waiting for the mighty HTC Titan to be released? Feel free to drop a comment for us below.