Samsung Experience Event: Live Coverage
38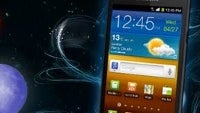 Hey, you're right on time, as we're about to see Samsung unveil its latest offerings for the U.S.! This is our live-blog, dedicated to Samsung's Experience event, taking place today in NYC.
Of course, most of us expect the new devices to be the U.S. versions of the
Samsung GALAXY S II
. Most probably, we'll be treated to three phones in the form of the
AT&T Attain, Sprint Within and T-Mobile Hercules
, now that the
Verizon Function is officially out of the game
. But who knows, Samsung might even surprise us with a totally new product for Big Red! Here's for hoping!
The event is scheduled to start at 6:00PM ET | 5PM CT | 3PM PT. You can follow our live updates here, as well as through our
Twitter account
!