Samsung Electronics records revenue growth, but anticipates smartphone market slowdown in 2016
18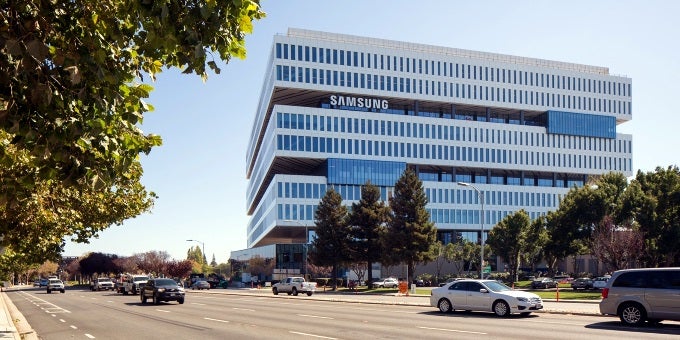 Just as promised, Samsung Electronics announced its financial results for the third quarter of 2015, ended September 30. The company posted $45.6 billion (KRW 51.68 trillion) in consolidated revenue and $6.42 billion (KRW 7.39 trillion) in operating profit. The results correspond with company projections and analyst estimates that
we've been covering
throughout October. Revenue saw an approximate 6% quarter-on-quarter increase, driven primarily by Samsung's semiconductor and display panel business.
However, the company foresees a decline in the fourth quarter, due to a negative foreign exchange rate, slower demand for memory chips, and weak supply and demand for LCD panels. Moreover, the smartphone market's growth rate is expected to slow down continuously in 2016, which will prompt Samsung to further streamline its product line-up, enhance its premium handsets, and explore its Samsung Pay mobile payments system and wearable devices (such as the
Gear S2
) as areas of growth potential.
Although smartphones aren't Samsung Electronics's "meat-and-potatoes" products quite like memory chips are, the company did see a "significant increase" in handset sales compared to Q2, with increased shipments of its recent Galaxy Note5 and Galaxy S6
Edge+
premium phablets, along with its affordable Galaxy A and J series. Samsung's latest large screen smartphone have received positive market feedback and are expected to exceed their predecessors' shipments. Alas, the post-launch price decrease introduced to the Galaxy S6 and S6
edge
, along with the increased shipments of mid-to-low end smartphones, led to profit decrease. However, the elevated shopping demand toward the end of the year could improve revenue in the fourth quarter. Tablet shipments could liven up as well, on the back of new orders for the Galaxy Tab S2 and A series.
The significance of Samsung's flagship handsets stretches far and wide across the company's structures. The technological innovation and launch preparation involved in building its Galaxy S phones drives demand and production improvements in its memory chips, application processors, CMOS image sensors, and OLED panels. As the latter have proven very successful for Samsung, both technologically and sales-wise, the company is looking to expand its OLED business with new products, such as transparent and mirror displays.
With this into account, Samsung expects solid earnings from its electronics division, owing to the growth of its 14nm foundry and OLED panel divisions. With a projected 14 percent year-over-year investment increase in its semiconductor and display facilities, Samsung Electronics will focus on strenghtening its leadership in V-NAND and DRAM memory production, as well as streamlining its LCD panel business.
With Samsung's predictions of the smartphone market slowing down next year, it will be interesting to see what its less established Android handset competitors will do to sustain themselves over what could turn out to be another year of
dismal flagship sales
. Not many of them have other sustainable businesses to rely upon, neither they have the same resources for reinforcing their premium products with agressive technological innovation and marketing budget. Hopefully, smaller players like HTC and Sony will find solid strategies of improving their market share, or at least holding onto it for another 12 months.
source:
Samsung