Samsung's own app helps solve a common problem with the Galaxy S10, S10+ and other models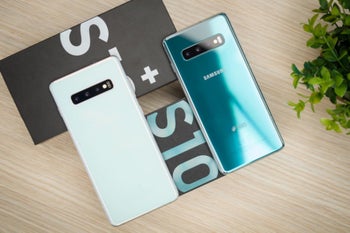 The app allows users to create Blocked zones that prevent unintended touches on the screen. Grip zones are also customized; these are areas where content on the curved display won't be touched when the phone is being held. The former shows up as yellow areas on the app, while the latter areas are marked in green. One Reddit member posted that Edge Touch "completely resolved" the problems he was experiencing with accidental touches.
After you set up the app for portrait mode, flip the phone into landscape and go through the process of customizing the Blocked and Grip zones again. For those who would prefer not to take the time to customize their phone's display, the app does have an optimized default setting that can be used immediately after installation.