Samsung Android Wireless GamePad hands-on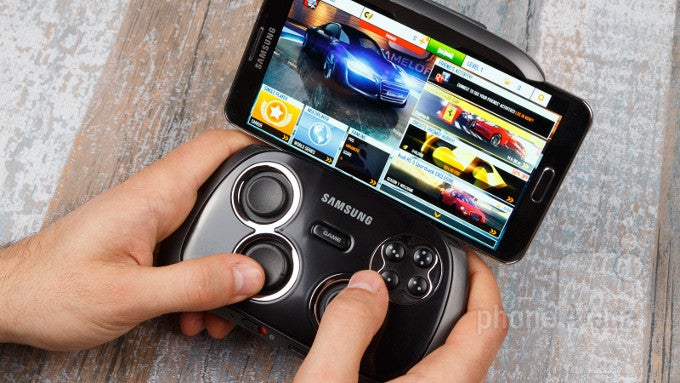 The Samsung Wireless GamePad has finally landed in our hands, and it's the Android gamers' sidekick many have been waiting for. It's a compact plastic gamepad that connects to smartphones and tablets via Bluetooth (the gamepad is NFC compatible as well).
The Samsung Gamepad is hardly the first Android gamepad out there, but it's a well-designed piece of technology from a well-known phone maker. It comes with one downside, though - unlike many other Android gamepads, this one requires a Samsung application, and thus can officially only work with Samsung devices.
We expect newer devices to support it as well, though, and even older devices that support the Samsung app store should be able to get this running.
The Samsung Gamepad price is set at €60 (the equivalent of around $80), and it's already available for purchase at European retailers.