Russian carrier MTS sings Windows Phone's praises, turns its back on Apple
22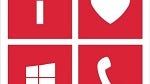 Andrei Dubovskov, CEO of OAO Mobile TeleSystems (MTS) explained in no uncertain terms how it has been a good thing for Russia's largest carrier to stop selling the iPhone.
At the end of 2012, MTS stopped selling iPhones, a contributing factor to Apple's decline of market share in Russia, which has
reached parity with Windows Phone.
Last winter, Steve Ballmer and Stephen Elop met with Dubovskov to strategize promoting Windows Phone.
That strategy, in addition to the presumably normal fare, involved having Microsoft and Nokia set up "Windows Phone zones" in the carrier's flagship stores. Nokia has strong brand recognition in Russia which helps too. The result is seeing Windows Phone account for 8.2% of smartphones in Russia versus 8.3% for the iPhone in the first quarter.
Apple's sales share dropped from 9% while Windows Phone gained from just 5.1%, each from the year prior. Dubovskov noted that MTS would need much better terms to get back in the race with Apple again,
"Apple wants operators to pay them huge money, subsidizing iPhones and their promotion in Russia. Now it's not beneficial for us. It's good we stopped selling the iPhone as these sales would've brought us a negative margin."
That last sentence should sound familiar, as it is no doubt rings similar to terms that Sprint had to agree to in order to begin selling the iPhone in the US. The third largest carrier in the US is
paying through the nose with borrowed money to keep its commitment to Cupertino
which means Sprint will be lucky to break even on the iPhone once the current 4-year deal is done.
We will see how SoftBank plays into the picture when that contract is up for renewal, but we would not fault Sprint for following MTS' game plan if it was looking for another way. Right now, it looks like the Russian carrier, and indeed the Russian market is taking to Windows Phone quite favorably.
sources:
Bloomberg
via
WPCentral