Rumored roadmap reveals that Exynos chipsets will feature Samsung's own GPU in 2017 or 2018?
26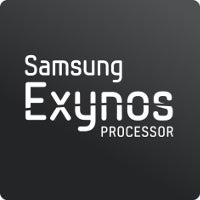 A rumored roadmap reportedly shows that Samsung will be using its own GPU on Exynos chipsets in 2017 or 2018. But before that happens, Samsung is supposed to employ Heterogeneous System Architecture (HSA) for its Exynos chipsets. With this architecture, the CPU and GPU are located on the same bus, allowing them to share the same tasks and memory. The bottom line is that a handset employing an HSA chip should run faster and offer improved graphics.
According to the alleged roadmap, Samsung will debut an Exynos SoC with HSA in a year or two. The chipset will include a Mali GPU. Then, in 2017 or 2018, the Mali graphics processor will be replaced by a Samsung produced GPU that will be found in another new Exynos chipset. Back in September 2014, we passed along a rumor that
Samsung was working on its own graphics chip
. Since these things take time, it could be that the company is on schedule.
Samsung is said to be working on a new chipset, dubbed the M1, for its next generation of smartphones. We have seen a chip called the
Exynos 8890 benchmarked on a device called Lucky-LTE
, which just so happens to have specs similar to what we expect on the Samsung
Galaxy S7
. That would seem to indicate that the Exynos 8890 is the M1, and will be the new featured chipset on Samsung's high-end devices in certain regions. A report last week said that Samsung plans on
using the Snapdragon 820 SoC on Galaxy S7 models headed for the U.S. and China
, while the new Exynos chip would be found under the hood in the rest of the world.
Thanks for the tip!
source:
Weibo
via
GforGames