Samsung rumored to be working on its own GPU
21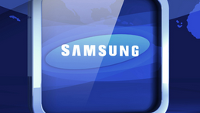 A report published on Tuesday says that Samsung is planning on producing its own GPU. This is something that Sammy allegedly has been working on for some time, hiring talent from superstar silicon slingers like NVIDIA, AMD and Intel. Building a GPU is said to be quite a difficult task. Samsung has a good reputation when it comes to the ARM based Exynos CPU, but building a graphics chip from scratch is a different thing entirely.
Financially, eating your own home cooking can help save you some money in the long run. In the short run, there are plenty of development costs involved. But once you have these chips rolling off the line for a while, you can save plenty of money. Eventually, Samsung might be able to pass along the savings to the consumer in the form of lower device pricing.
There is no precise timetable mentioned as part of the rumors, and it still might be some time before a Samsung GPU is ready for prime time. For the time being, we will file this away and keep it in the back of our mind as something that still could be quite a few years away from being introduced.
source:
Fudzilla
via
AndroidAuthority