Rumor talks Nexus 5 price, and possible Nexus 4 LTE model
65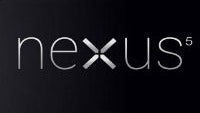 Remember back when Google redesigned the Nexus landing page and left open some room for speculation by labeling the phone section with the plural "phones"? We had hoped against hope that little clue would mean two new Nexus handsets this year, and a new rumor has an interesting theory on what may be accompanying the new Nexus 5 this year.
A new (and completely unverifiable rumor) is claiming that along with the Nexus 5, Google will be releasing an LTE model of the Nexus 4. The reasoning for this would be to keep the $299 price point with a 16GB model Nexus 4 LTE, and the models would bump up $50 from there. That would put the 32GB Nexus 4 LTE at $349, the base 16GB Nexus 5 at $399, and the 32GB Nexus 5 at $449.
Some would call this a $100 increase for the Nexus 5 over last year's Nexus 4, but as with the Nexus 7, let's compare things properly. The 16GB Nexus 4 launched at $349, which would put this year's base 16GB Nexus 5 at a $50 premium. (Similarly, the original Nexus 7 launched with an 8GB model at $199, and 16GB model at $249, so this year's base 16GB Nexus 7 launching at $229 was actually a drop in pricing compared to last year.)
Also, if this rumor proves to be true, it would push us towards thinking that the new Nexus handset will indeed be called the Nexus 5, because it would be odd for Google to have the Nexus 4 LTE right next to the Nexus 4 (2013) in Google Play. That could cause some confusion.