Rumor: Google working on social-media app for group photo editing
3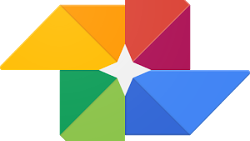 During Google I/O last year,
the company introduced two social media apps, Allo
and Duo. The former is a "smart" messaging app that allows you to integrate with other Google owned apps like Maps, YouTube and Assistant, in order to share directions, information and video clips.
Duo is Google's answer to FaceTime
, a quick and dirty video chatting application. Now, there is talk of Google introducing a new app during Google I/O this year.
Google I/O 2017 runs from May 17th to May 19th, and during one of those days we could see the introduction of a group photo editing app. Users would create groups to share and edit photos. This is similar to another app called Path. Google made an unsuccessful bid for the app, and after its popularity started to fade, Path was sold in 2015. The buyer was Korean messaging firm Kakao.
Google hasn't been able to generate much traction with its social media apps, and even Allo and Duo have not been home runs. You would think that Google's ability to have its social media sites integrate with Google Maps, YouTube and Google Assistant would help it develop a large following. But the search firm is facing competition from others in the messaging game such as Facebook, and newly flush Snapchat. Even
Apple has entered the fray with its just announced Clips
. This app allows an iOS user to create a video made up of other videos that are randomly put together, and are shared on sites like iMessage, Instagram and Facebook.
According to those in the know, the rumored Google app has yet to receive a name. Additionally, an unveiling during Google I/O is not a sure thing. Hopefully some more leaks will be disseminated soon so that we can learn more about this group photo editing app.
source:
TechCrunch