Rumor: Galaxy Note 5 to come with all-in-one Exynos 7422 SoC, S6 edge Plus to use the Snapdragon 808
55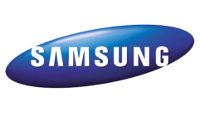 A new report from reputable Samsung-centric tech blog Sammobile claims to reveal further details about the upcoming Samsung Galaxy Note 5 and Galaxy S6 edge Plus. The source quotes the usual industry sources familiar with the matter, but although Sammobile has a pretty good track record when it comes to all things Samsung, make sure to treat this info as nothing more than a rumor.
According the report, both the
Samsung Galaxy Note 5
and the S6 edge Plus will come with a 5.67-inch Super AMOLED panel running a resolution of 1440 by 2560 pixels, which is the same resolution as on the Galaxy Note 4 and the Galaxy S6 series. Allegedly, the Galaxy Note 5 will come with a flat display, while the Galaxy S6 edge Plus, true to its name, will come with dual curved edges.
Interestingly, the report argues that both upcoming Samsung phablets will feature glass backs, lending further credence to previous rumors which argued that the Galaxy Note 5 will come with a non-removable battery and will skip on the microSD card slot.
The Galaxy Note 5, allegedly referred to as "Project Noble" internally, will come with a Samsung-made Exynos 7422 chipset, a chipset that is said to be the first all-in-one SoC solution from Samsung. What this means is that all of the important internal components - the CPU, the GPU, the RAM, the internal storage, and the LTE modem - will be brought together in a single piece of silicon. At the moment, it is unknown how the new CPU will differ compared to the octa-core processor used on the
Galaxy S6
and the
Galaxy S6 edge
. The report also suggests that Samsung will make exclusive use of its own "Shannon" LTE modem with the Exynos 7422.
The Samsung Galaxy S6 edge Plus, allegedly referred to as "Project Zen" internally, will be a bit more toned down compared to the Galaxy Note 5. Rumored specs include the Qualcomm Snapdragon 808 chip (hexa-core CPU), 32GB of integrated storage space, a 16MP primary camera with optical image stabilization, a 5MP secondary shooter on the front, and a 3,000 (probably non-removable) battery.
Previous rumors suggested that the new Android 5.1-based Samsung TouchWiz version that will debut on these two phablets
will solve the RAM management issues
that are currently plaguing the Samsung Galaxy S6 series.