Rumor: Design changes coming to iOS 7; software is falling behind schedule
53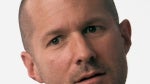 According to a person claiming to have insider knowledge of what is going on with iOS 7, the design changes are so radical that those engineers with carry permission are using
polarized display filters.
The goal is to prevent those with wandering eyes to get a gander of what Sir Jony Ive and crew have done. That doesn't stop everyone from hoping that an Apple engineer stops off at the local watering hole and accidentally leaves an iOS 7 powered Apple iPhone behind. But that never would happen, right?
Those in the know are also passing along the word that iOS 7 is running late, forcing Apple to pull engineers off of OS X 10.9 in order to get things moving at a quicker pace. Is there anything that we can learn now about iOS 7? The latest news is that it will make many people happy, but those designers who love
rich-texture
will be sad.
The hope is that we will see either the whole shebang or just a partial look at iOS 7 at WWDC, all timed together with the introduction of the next Apple iPhone. Is there any particular change you are hoping to see on iOS 7?
source:
DaringFireball
via
Slashgear