Rugged Motorola tablet to target the business user, entering beta testing in October
3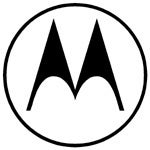 Once a behemoth of the mobile industry, Motorola didn't manage to catch up with the times brought by the smartphone revolution, and entered a downward spiral that could have led to some very dire consequences (think Siemens).
Luckily for its fanboys, the original
Moto DROID rejuvenated the company
, and as of 2011, it's a legitimate mobile giant that has already dived into the tablet business (our
Motorola XOOM Review
here). Given the fact Motorola has manufactured a few rugged devices over the years, we are not particularly surprised by a leaked slide which details an unannounced waterproof, dust and shock-resistant tablet manufactured by the company that is set to enter its beta testing period in October.
That's a long way from now, but it's said this is part of Motorola's plans to target the enterprise user, with the company hoping to be a business stronghold within the Android universe.
The tablet itself is rumored to have a dual-core 1GHz OMAP 4 processor, 1GB of RAM, 8GB of NAND, 7-inch LCD display with a 1024 x 600 resolution and the standard Wi-Fi and Bluetooth connections plus a USB port.
It's also claimed it will have two cameras - the 8MP rear one will be able to do "high-end barcode scanning", while a 1.3MP front-facer will be available for video chats. Sadly, the document that the tipster leaked says it will run Gingerbread, and not the tablet-optimized Honeycomb. We hope this will change as it's safe to presume that we will see this tablet in late 2011 or at some point in 2012, and it will be very disappointing if it does launch with Gingerbread, especially if we take into account that Moto already launched a device with Honeycomb - the Motorola XOOM.
When we think of rugged devices, we usually envisage hiking and climbing rather than our office that's filled with fragile high-tech gadgets, but who knows - this may turn out to be one very workplace-friendly tablet.
source:
Engadget