Rovio says Angry Birds has been downloaded 1.7 billion times; cartoons coming March 16th-17th
6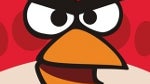 Rovio has made no secret of its desire to be the next Disney. Lofty goals to be sure, but considering the success of Angry Birds, and the way that Rovio has managed to develop the franchise and turn it into a cash cow, who is to say that this won't happen. The company on Monday announced a new
Angry Birds cartoon series
that will start the weekend of March 16-17. The show,
originally announced last April
, will be available on television starting next Saturday. There will be 52 episodes with a new one debuting on television each Saturday. Each week's episode will then be available the very next day on Comcast's video on-demand services, Samsung's Smart TV and inside Angry Bird apps. A button on the homescreen of the app will offer the animated shorts.
Where will the show be seen on television? Australia, South Korea, Indonesia, India, Finland, Israel, France, Germany, Norway, Chile and Brazil have already signed on to air the show. Rovio's decision to make Angry Birds downloads free at the beginning of this month might have been tied into the release of the cartoon series as a way to maximize the number of Angry Birds players before the cartoons premiere.
At the same time, Rovio announced that all of the different variations of Angry Birds games have been downloaded a whopping
1.7 billion times
. It is this number that gives Rovio the freedom to expand its empire by launching the Angry Birds on other media, and also by heavily merchandising the brand. The characters from the game are now on products ranging from health-related items, to clothing, to toys and games.
"With over 1.7bn downloads, we can reach a far wider and more engaged global audience than traditional distribution would allow. Launching the channel, and partnering up with some of the best video-on-demand providers and TV networks, is an important milestone for us on our journey towards becoming a fully fledged entertainment powerhouse."-Mikael Hed, CEO, Rovio
So far, the company does seem to be following the Disney playbook although new characters with the same appeal as the Angry Birds will soon be desperately needed.
source:
Guardian