Rovio clarifies: Windows Phone to see Angry Birds Space...eventually
10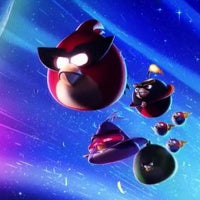 We reported earlier today that Angry Birds Space
wouldn't be landing on Windows Phone
. Rovio has now clarified to Reuters that the game is, in fact, going to make its way to Microsoft's "third platform", but no date was given as to when we can expect the space-faring fowl to grace Microsoft's Metro-ified handsets.
Rovio Chief Executive Mikael Hed was quoted as saying "
We are working towards getting Angry Birds Space to WP7
." Still, the explanation as to why Windows Phone has been left out so far stands, and it still raises a troubling issue for Microsoft as it tries to solve the chicken-and-egg problem of attracting enough developers to their platform before they have captured significant market share.
Speaking to Bloomberg yesterday, Rovio's chief marketing officer explained the decision as a choice of where best to put their resources, explaining "
We're the No. 1 app in the Windows Phone app store, but it's a big undertaking to support it, and you have to completely rewrite the application.
" By "number one app" he was referring to the original Angry Birds game. Presumably their return on investment wasn't as high as they would like, given that they are skipping Windows Phone for the initial release of Angry Birds Space.
To our WP users out there, are you satisfied by the "coming eventually" status? Or is that still too vague for your tastes? Let us know in the comments section.
source:
Reuters