Angry Birds Space isn't coming to Windows Phone: the repercussions
23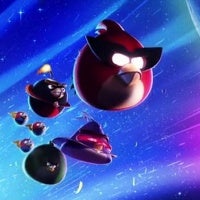 Angry Birds Space
is impressive - we loved the new ideas and galactic surroundings for the birds versus pigs conflict, but what we don't like is the confirmation that the game won't arrive on Windows Phone.
Rovio said it won't release its latest Angry Birds entrant for Microsoft's platform because it requires too much of a development effort for a platform with too low of a market share.
"We're the No. 1 app in the Windows Phone app store, but it's a big undertaking to support it, and you have to completely rewrite the application,"
Peter Vesterbacka, chief marketing officer of Rovio said for Bloomberg.
The decision
will hit mostly Nokia
which has put all its horses on the Windows Phone platform. Angry Birds is seen as a staple to modern mobile gaming and the lack of a Windows Phone version could draw gamers away from the platform. Most importantly, it shows Rovio's estimation of the importance, or rather non-importance of the platform. It indicates that the company doesn't expect it will make money on Windows Phone, a powerful assumption that other developers could also take on.
For Nokia and Microsoft, this is a vicious spiral of no apps bringing no users, and no users meaninng no apps.
At the same time, Rovio's Vesterbacka underlined the importance of growing markets such as China. "China has been our second-largest market, but it's actually been the fastest-growing for quite a while, and it could well be that China becomes the biggest market this year," Vesterbacka said. Windows Phone is also trying to get a foothold there by introducing cheaper and widely available devices.