Rooting your Galaxy S6/edge will make Samsung Pay stop working
16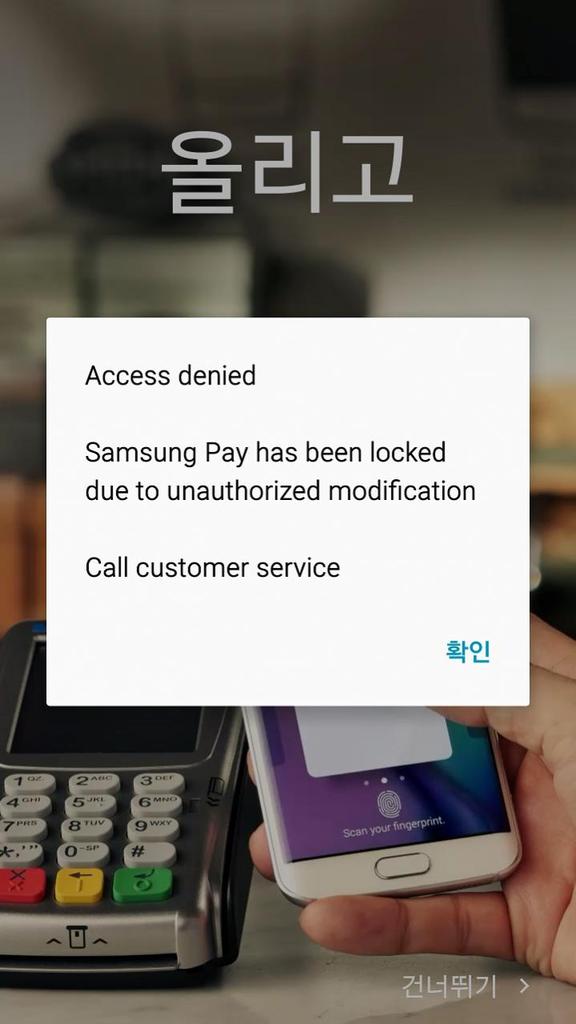 Uh, oh, it seems that you won't really be able to pay for stuff with your Samsung phone if you have a rooted device. Rooting used to trip KNOX, Samsung's enterprise security service, but the unauthorized kernel modifications are seemingly going to affect your ability to use
Samsung Pay
as well, at least until someone finds a workaround.
Samsung Pay is a pretty great mobile payment system to have, as it can be used anywhere cards with magnetic strips are accepted, which is millions of locations worldwide, unlike Apple Pay, for instance, which requires that merchants install dedicated equipment. Using it is pretty straightforward, while the service is ready for a prime time and an immediate launch in the US.
If you have a rooted device, though, the following message will be displayed when you try to use Samsung Pay: "
locked due to unauthorized modification
." Bummer.