Rock Band for iOS to be unplayable after May 31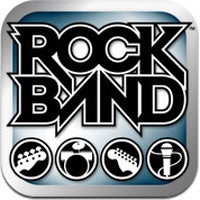 Owners of Rock Band for iOS have started to be greeted with a message that reads, "Dear Rockers, On May 31, ROCK BAND will no longer be playable on your device. Thanks for rocking out with us!"
Interestingly, that fact hasn't stopped EA or Apple from continuing to offer the app in the App Store for $4.99 or additional songs at $0.99 a pop. While it is common to see the multiplayer aspect of games disabled over time due to low users and high server costs, usually players still have access to the game and its content to enjoy locally on their device.
EA, who recently beat out Bank of America to be named The Consumerist's Worst Company in America 2012, isn't helping its image with this move. Already there are streams of angry tweets directed to @EAMobile from the hordes of players who feel that they are being ripped off.
EA's FAQ on its support site reads:
I've heard ROCK BAND will not be available after May 31. Is this true?
Yes, we will be suspending support of ROCK BAND after May 31 and focusing resources on other EA titles. We thank everyone for playing ROCK BAND, and we encourage you to explore some of the other exciting titles in our mobile line-up.
Can I still play ROCK BAND if I've already downloaded it?
The ROCK BAND servers will be live through May 31, 2012. If you have already downloaded the game, you can continue to play until then.
The key phrase here is "until then." What happens after that? We guess EA is going with the "too bad, so sad, thanks for the money" strategy.