Rich smartphone users don't play games, don't tweet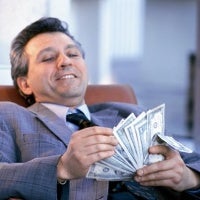 Reverse-engineering the smartphone habits of rich people might get us to being wealthy or it might not, but in either case the findings of a study show that rich people
tend not to play games, not to tweet
, but instead go and download news, travel or financial applications.
This is the conclusion The Luxury Institute arrived at after studying app usage among customers with income of $150,000 or more a year. Coincidentally, those users tend to be older, with a mean age of 52.
"As you get older and have family and significant others, aging parents, and a lot more assets and investments, you're going to need apps for far more relevant things than playing games and chatting with your peers,"
said Milton Pedraza, CEO of The Luxury Institute.
As obvious as it sounds, this directly contradicts typical usage patterns as per studies conducted by Nielsen over the general smartphone user where games and social apps dominate.
The rich still play Angry Birds and get on Facebook, but apart from bird flicking, there's little else of gaming titles that ends up on their devices.
The distribution of devices among the wealthy people was the following:
45% of them had an iPhone
, 35% opted for Android and 15% chose a BlackBerry. There's also a recent surge in iPhone ownership, probably due to the launch of the iPhone 4S.