Rich Recording DnB: watch a compilation of concert footage taken with the Nokia 808 PureView
11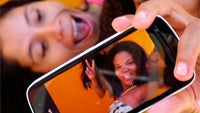 Someone has gone through the trouble to compile a lot of live concert footage taken with the Rich Recording stereo audio in the
Nokia 808 PureView
, and the results are nothing short of amazing for a phone, any phone.
Live concert footage only confirms what we found out in an isolated environment - that the Nokia 808 PureView is not only the best handset for imaging, but also for sound recording. Just hear the Armin van Buuren
concert beats
or the young Finns from Defiant playing Iron Maiden's The Trooper as instrumental in the clips from the source link below, and you'll know what we mean.