Reuters: Apple to share some facial recognition data with developers
22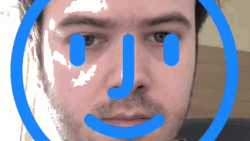 Privacy experts are up in arms today after Apple stated that some of the data mined by the facial recognition system on the
iPhone X
will be released to developers to help them build apps and games. For example, the data would be useful to help developers build games with characters that mirror the user's facial expressions. According to a dispatch released today by
Reuters
, Apple is allowing developers to grab a "rough map" of the user's face along with 50 different expressions. The developer must get customer permission to obtain the facial data, and also must promise not to sell it to a third party.
Back in September, Apple unveiled its tenth anniversary model. At the same time,
it introduced the new Face ID feature
that uses facial recognition to unlock the phone, and verify the user's identity for Apple Pay. At the time, Apple pointed out that facial recognition data stays on each individual phone. But with permission, developers will be allowed to keep the data on their servers.
The data being released (with user permission, of course) is not used to unlock the phone or to prove the iPhone X user's identity. Those features don't use a map of a user's face, but are based on complex mathematical formulas that are used to form a representation of what someone looks like. Privacy groups like the American Civil Liberties Union and the Center for Democracy and Technology are concerned about Apple sharing this data with developers. The company maintains that it has effective tools to make sure developers stay in line, including the option of kicking certain developers and their apps off the App Store.
"The privacy issues around of the use of very sophisticated facial recognition technology for unlocking the phone have been overblown. The real privacy issues have to do with the access by third-party developers."-Jay Stanley, senior policy analyst, American Civil Liberties Union
This could be just the start of talk between groups like the ACLU and Apple. While Face ID is only available for now on the $1,000+ Apple iPhone X,
next year all new iPhone models are expected to carry the facial recognition system
.
source:
Reuters