Results: Chrome about to be dethroned?
68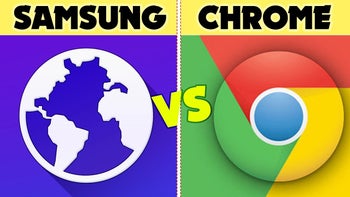 So, for quite a while, it was common practice for most Android users to disable whatever browser their phone came with and set Google Chrome as the default (if it wasn't already). Most manufacturers picked up on that and, instead of trying to fight it, abandoned their custom browser development. But Samsung didn't back down. On the contrary — in the past couple of years, Sammy has been hard at work, adding features and speeding up the work of its Samsung Internet app.
So, we thought we'd ask if Samsung users out there actually use it now, or they just swap to Chrome as soon as they can.
Little did we know that the Samsung Internet browser is actually so loved that even users that don't have a Samsung phone download it. Yeah, it is available on the Play Store for any Android user, and apparently, there's a good reason for that. While it barely loses to Google Chrome in our poll, that is still very, very impressive. Good job on that browser, Samsung!