Results: Are physical keyboards a thing of the past?
42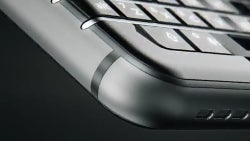 So, the new BlackBerry-branded smartphone, with a name that's yet to be announced, has officially been added to
TCL's product portfolio
. It's a midranger with Android 7 Nougat on board, a full bouquet of BlackBerry software features, and last — but not least — a hardware keyboard!
Physical keyboards have been pretty much gone from mainstream smartphones for years now, yet BlackBerry (now TCL,
producing BlackBerry-branded handsets
) insists on making models with the feature, and even to
develop the keyboards further
. Sure, it adds that one signature "thing" that is very BlackBerry. But we wondered — what to the users (and potential customers) out there think about physical keyboards nowadays?
So, we asked you. Here's how the poll went: