Residents in New York City rally against planned placement of a Verizon XLTE cell tower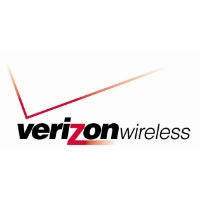 Residents in a Queens town called Laurelton in New York City, are fighting the efforts of Verizon Wireless. The nation's largest carrier has plans to build a 60 foot high cell tower on land that is zoned for commercial use. Verizon spokesman David Samberg said that the tower is needed and would double the capacity in an area that is congested. Although the spokesman said that the area chosen for the tower was the best option for residents that Verizon could chose, those living in the area are extremely upset with Big Red's plans.
Residents in the area are complaining that the tower would be built in between homes and is an eyesore. Some are upset that the tower would be the tallest structure in Laurelton, while others fear that they will be more likely to get cancer if Verizon gets its way. There is no proof that the signals generated by cell towers cause cancer, and even the American Cancer Society says that there is very little evidence to support that theory.
"It's an invasion, and it's just going to be more clutter. Most of us don't even have Verizon phones. If it doesn't benefit all of us, it shouldn't be there."-Tyrell Garcia, 30, Laurelton resident
On June 5th, there will be a public hearing during which residents will take the opportunity to speak their minds. Those living in the area know that there is precedent on their side. In 2005, Nextel removed four small rooftop towers that were place on a building next to an elementary school after multiple rallies by residents.
Verizon's Samberg said that the towers are needed to
bring the carrier's XLTE service to the area
. Using a combination of AWS and the 700MHz spectrum, XLTE adds capacity in congested areas. The spokesman compares it to expanding a two lane highway and converting it into a four-lane expressway.
source:
NYDailyNews