Verizon announces its new XLTE service that combines 700MHz and AWS spectrum
14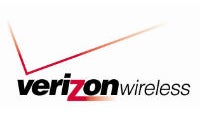 As expected, Verizon has introduced its XLTE service
, which uses the carrier's 700MHz spectrum and AWS spectrum, to offer customers faster data speeds. And with the AWS spectrum being used to ease the congestion on Verizon's overcrowded LTE pipeline, Big Red users should see more consistent LTE service. In many areas, Verizon has doubled its bandwidth to offer enhanced LTE service.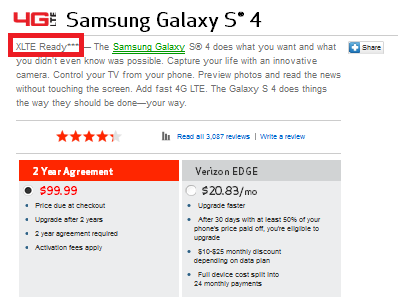 Verizon's phone listings now show models that are XLTE ready
XLTE ready devices automatically support both AWS and the 700MHz spectrum in XLTE cities, and those with an XLTE enabled handset will get the full benefits of the new service. This usually happens during times of heavy demand for the network, like the morning and evening rush hours. Those with a 4G LTE phone that uses the 700MHz spectrum in an XLTE market, will still be able to take advantage of the new service. How? Because those with an XLTE enabled phone will be moving from the 700MHz area to the AWS spectrum, that frees up plenty of capacity for those customers on the 700MHz pipeline.
Most of the phones sold by Verizon support XLTE such as the
Samsung Galaxy S4
,
Samsung Galaxy S5
,
Samsung Galaxy Note 3
, most of the latest Motorola DROID models, the
Apple iPhone 5s
and the
Apple iPhone 5c
. In fact, over 35% of the phones that employ the Verizon network can take advantage of the extra capacity created by the use of AWS.
source:
Verizon
via
AndroidAuthoirty