Researchers invented almost completely flat camera that captures images without lenses
6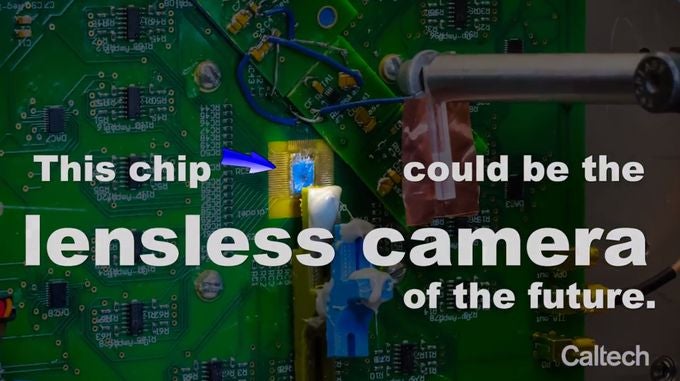 So far, there has been no camera that can work without lenses, but researchers at Caltech, a science and engineering institute, have developed a new camera design that is actually capable of capturing an image without using a traditional optical system. Instead, the design uses an array of miniature silicon-based light receivers and computations to simulate what lenses do by using pieces of glass. As a result, the engineers have created an ultra-thin and ultra-small chip, which, according to them, may one day replace today's digital cameras and make them really, really thin.

The researches have actually created an electronic replacement of the traditional lenses, which is almost completely flat. The "optical phased array" chip, as they call it, focuses the image by adding a small, controlled to a "quadrillionth of a second", time delay to the light received at different parts on the chip. In fact, the engineers have reversed the principle used by phased communication arrays to focus radio waves. Here is how they explain it:
Light waves that are received by each element across the array cancel each other from all directions, except for one. In that direction, the waves amplify each other to create a focused "gaze" that can be electronically controlled… What the camera does is similar to looking through a thin straw and scanning it across the field of view. We can form an image at an incredibly fast speed by manipulating the light instead of moving a mechanical object.

The researchers have created a prototype chip with an 8x8 optical phased array grid containing 64 pixels. As you can imagine and see in the video below, it amounts to a pretty low resolution image, but at least it proves the concept is working. That's why the folks at Caltech are fairly optimistic about the future of their invention. They believe "the applications are endless".