Researcher says there will be no heating issues with the Snapdragon 820
45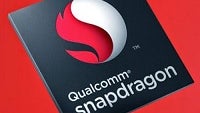 Kevin Wang is the research director for IHS Technology China, and he took his to Weibo page (as is the wont in China) to tell manufacturers that it is safe to employ the Qualcomm Snapdragon 820 chipset on upcoming smartphone models. By now, you've heard all about
the Snapdragon 810's propensity to overheat
. Recently, tipster Ricciolo sent out a tweet stating that
the Snapdragon 820 faces the same heating problems as the Snapdragon 810 does
. But according to Wang, the four custom cores and 14nm process used on the Snapdragon 820 prevent the chip from running into issues with overheating.
Earlier this month, Chinese analyst Pan Jiutang posted on his Weibo page (natch!) that
Qualcomm won't be shipping the new chips before December
. Jiutang says that the
Xiaomi Mi 5
will be the first handset to use the chip when it launches next March. Rumored to be coming the same month, powered by the Snapdragon 820 SoC, is the Asus PadFone S2. Sony and HTC are also believed to prepping handsets that will be powered by the new chipset.
Qualcomm itself says that the new chipset won't turn handsets into Easy Bake Ovens, but this really won't be known until the new chips are tested inside the devices they will be powering.
Thanks for the tip!
source:
KevingWang
(via Weibo) via
GizmoChina