Research firm ITG says that HTC ThunderBolt outsells the Apple iPhone 4 to be number one at Verizon
36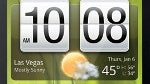 The New York Post on Wednesday passed along some research from analytical firm ITG that places the HTC ThunderBolt ahead of the Apple iPhone 4 as the number one handset at Verizon. The ThunderBolt is the first handset to run on Big Red's LTE pipeline while the iPhone still runs on 3G. The Post, saying that smartphone buyers are drawn to LTE because it is something new, quotes ITG as saying that since late March, the ThunderBolt, "surpassed the iPhone as the top-selling phone at Verizon."
ITG says that Verizon's sales of Apple's touchscreen phone should come in at 2 million units for the first quarter. The handset did not go on sale at the carrier until February 10th, about 5 weeks after the start of the quarter.
This research dovetails with a couple of other reports. As we had already
reported
, BTIG did a survey among Verizon reps that showed that in many Verizon stores the HTC device was outselling the iPhone 4. SocialNuggets, a firm that uses the web to determine sentiment, says that in the latest reading of its smartphone index, the HTC ThunderBolt moved to the top spot, up from number 8. The Apple iPhone, on the other hand, dropped to number 10 from number 6.
The next LTE enabled handset for Verizon customers is expected to be the Samsung Droid Charge which could be launched possibly by the end of this month.
source:
NYPost
via
BGR