Republic Wireless Beta to resume this Summer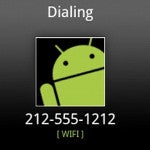 You might recall Republic Wireless. That's the outfit that is
trying to sell you $19 a month unlimited talk, text and 3G data
based on the idea that you are usually standing in the midst of a Wi-Fi signal even if you don't take advantage of it. The carrier's UMA system allows you to make calls over Wi-Fi when available, and
switches to Sprint's 3G pipeline when you are out of Wi-Fi range
. This allows Republic to keep costs down by relying on the free Wi-Fi network for most of the time. Text messages are made through an iMessage-esque SMS system that also relies on free Wi-Fi connectivity.
Republic Wireless is planning on resuming its beta testing of the system in the Summer. It will look to sign up those who were not able to buy a phone during the first Beta test, and those who requested news about the carrier via email. Those names (with those who missed out on the first Beta last November getting preference) will be divided into what Republic is calling "alphabetical waves" and offered a chance to sign up with the company.
Emails will be going out in a week
and those notified will have another week in which to claim a spot with one of the alphabetical waves. When you find out what group you are in, you will find out the date when you will be able to place an order. If it all sounds too complex, the thing to remember is that you will be notified one week or more in advance when you can sign up and when you will receive your phone.
2.3
. Republic said more models will be made available to its customers. Just don't expect the Apple iPhone 4S to be available thanks to those high subsidies. If any iPhone makes it to Republic's line-up,
it would be the budget priced Apple iPhone 3GS
. The mobile operator says it might offer new apps designed for non-Republic customers who want to use its VoIP service. This could allow customers from other carriers to save minutes and possibly save money by switching to a lower priced plan with fewer minutes.
The carrier said it will continue to listen to feedback from customers while continually working on
improving the time it takes for the UMA to switch back and forth between Wi-Fi and Sprint's 3G pipeline
. Back in March, the company said it had
decided to eliminate baby steps and had quadrupled the number of employees
. It sounds like Republic Wireless is ready to become a force in the wireless world.
source:
RepublicWireless
via
Electronista