Reports say that BlackBerry will halt sales in Japan
14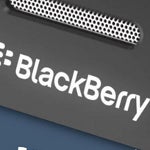 no longer sell
its phones in the country. BlackBerry is smashing company records
with strong sales
of the
BlackBerry Z10
all-touch phone, which has launched in the U.K. and Canada. But with just a .3% share of the smartphone market in Japan, the company would spend more money than it would receive if it converted the OS. Things might have been decided differently had BlackBerry continued to own the 5% of the Japanese market that it once had.
Those smartphone owners in Japan who already own a BlackBerry model will still continue to receive support from the company. But it looks like the new BlackBerry 10 will not be available in the country. Japanese users will remain stuck with the BlackBerry 7 OS that is available on the previous generation models like the
BlackBerry Bold 9900
.
source:
Reuters