Report says that Amazon Echo 2 will copy Apple's HomePod design
7
The smart speaker that started the craze, the Amazon Echo, is getting long in the tooth. And while
Amazon recently launched a new model called the Echo Show
that includes a 7-inch touchscreen and the capability to make and take phone calls, the original Echo is due for a upgrade. According to a report published Wednesday,
the Echo 2 will resemble Apple's HomePod smart speaker
that was introduced last month, but won't launch until December.
That means that the Echo 2 will be shorter, pudgier, and be covered in material. The addition of several tweeters will improve the sound quality of the speaker, and to better hear what users are saying, the microphone technology will be upgraded. Currently, seven microphones spread throughout the device enable it to hear you, even from a distance.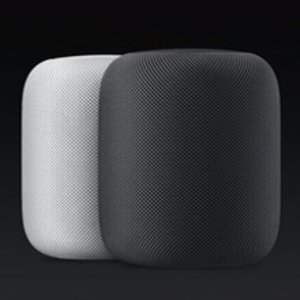 Rumors say that the Echo 2 will resemble Apple's HomePod
The smart speaker will activate your smart appliances, give you the latest news, sports scores, stock reports and the weather. It will also stream playlists from compatible music apps, and do much more. After Amazon's greater than 70% slice of the pie, the Google Home is the next most popular model with over 20% of the market. Launching later this year is the Microsoft Invoke, comprised of a premium Harman Kardon speaker and Cortana. Samsung will combine a speaker with its Bixby AR technology, and Apple's HomePod combines a Beats or Apple speaker with Siri.
The Amazon Echo 2 will have some leeway when it comes to pricing. That is because Apple will be charging $349 for its HomePod, which it considers a premium home based audio system. The original Echo was priced at 50% off ($89.99) during Monday and Tuesday's 30-hour Amazon Prime Day sales event. The unit is now once again offered at its regular price of $179.99. We could see the Echo 2 launch in October, just in time for Amazon to grab some sales relayed to the 2017 holiday shopping season.
source:
Engadget