Report: more than five million apps will populate the Apple iOS App Store by the end of 2020
20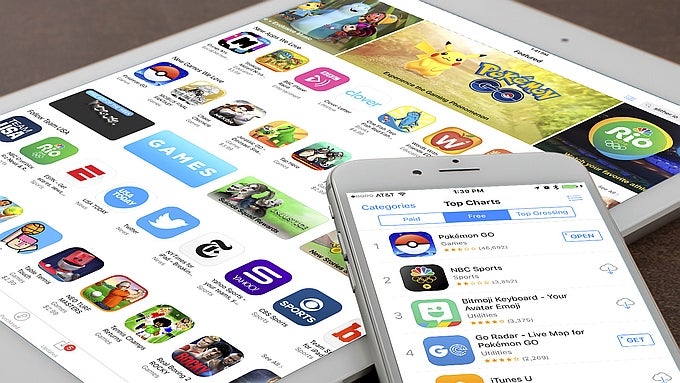 According to a new report from app analytics firm Sensor Tower, Apple's App Store could expand to include more than five million apps by the end of 2020.
A few months ago, Apple officially announced that its App Store is now home to more than two million apps. If you've thought that two million is a great number of apps, then you might need to brace yourselves, as this recent report claims that that number should expand to 2.93 million by the end of the year, 3.60 million apps by the end of 2017. By the end of 2020, Sensor Tower believes that about 5.06 million apps will populate the App Store.

As it turns out, odds are good that most of these new apps will be games. After analyzing new App Store entries for the month of May 2016, the firm found that 48,231 new apps landed in the store. Out of these, 43% of them are games. Following games, educational apps were the second most popular app category, but with just 2,472 of the new releases for the month of May, which is only good for a 5% slice of the Apple iOS App Store pie.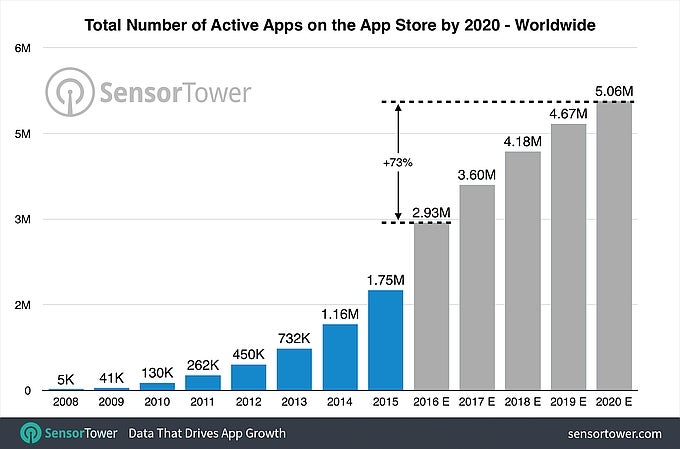 As Sensor Tower notes, in its full report (which you can read by heading on over to the source link below), users might have a tough time browsing through such an insane number of apps. As such, developers publishing new apps might have an increasingly tougher time reaching user devices.
The firm believes that Apple will need to make major changes to the App Store in terms of navigation, curation, and overall presentation to make sure that apps and developers stand a chance of navigating an ocean consisting of more than five million different apps.

What do you guys think? Could such an overwhelming number of apps an equal amount of problems as it solves?