Report: iOS users more likely to browse on their mobile device than Android owners
99+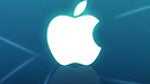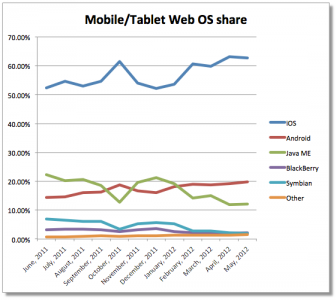 Apple users dominate the mobile web
With iOS users making up 62% of mobile web browsers on NetMobileShare's network, it seems that
Apple controls the mobile web
. On that network, Apple users have increased from 52.4% of users to the current 62% from June 2011 to May 2012. During that same time period, those Android operators on NetMobileShare's network rose from 14.3% to 19.7%. Android fans who say the glass is half full can point to the larger percentage increase in Android browsers over those 12 months (37.8% vs Apple's 18.3%), but the bottom line is that iOS has three times as many users on the network than Android has. The data is based on the number of hits on its clients web pages. The network receives more than 160 million visitors monthly.
Part of the reason for this discrepancy is that
the Apple iPad owns 95% of tablet based web traffic
. Still, there are many more smartphone users around the globe and Android owns a nice lead in smartphone marketshare. In fact, according to Gartner Android had a 56% share of the global smartphone market in Q1, compared to 23% for iOS. There can be only one explanation and that is that
Apple mobile device users love to surf the web more than Android users do
. Sure, there will be those who will say this has to do with some advantage that mobile Safari has over Android browsers, but both platforms allow for a usable browsing experience.
source:
Fortune