Report finds continuing use of cell phones by prisoners; growing problem that's rising
8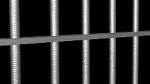 Clearly a growing problem that's not going away on its own anytime soon, a new report indicates that
cell phone usage amongst prisoners
is on the rise and is easily considered to be getting out of control at this point.
Looking at the cold hard facts, jails across the country have been dealing with
alarming issue of cell phones
somehow getting into the
hands of prisoners
. Even more scary, is the fact that the number of
contraband cell phones seized
in minimum security and federal prisons have quadrupled in the last three years alone!
In 2008 alone, it was reported that 1,774 phones were seized in 8 states participating in the report, but more recently, the figure has leaped monumentally to 8,656 by the end of 2010. Taking a peek at California's figures, 900 phones were discovered back in 2007 alone – but the issue is apparent as 10,700 were confiscated in 2010.
Indeed a growing problem that's always on the rise, we heard about specific actions that some locations are enacting to combat the growing issue – like setting up
sensors
that detect when cell phones are being used and their approximate locations. The numbers are undoubtedly staggering, and some might think of it as being out of control, but it's going take a combination of things for the issue to stabilize.
source:
CNN
via
Textually