Report calls for the Apple iPhone 5 to lead the way for a second half surge in smartphone sales
10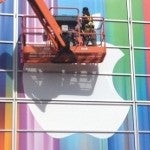 "Apple's smartphone shipments typically are weak during the quarter preceding the launch of a new iPhone model. Buyers historically have delayed their purchases until the newest model is available. Then they rush out to get the latest and greatest version once it's being sold, leading to a spike in demand. IHS predicts the same pattern will occur with the iPhone 5."-Wayne Lam, senior analyst, wireless communications, IHS
With the
introduction of the 6th generation Apple iPhone
just hours away
, it seems that the new iPhone is being asked to carry the entire smartphone industry on its back and lead a surge in shipments for the second half of the year. IHS iSuppli is calling for Apple's own smartphone shipments to rebound in the third and fiurth quarter following a decline in the second quarter. This is the typical pattern that Apple faces just prior to a new Apple iPhone launch. The quarter before the launch of the next iPhone is traditionally weak as buyers sit on the sidelines awaiting the new model. Once the device is launched, sales take off, as you would expect. Sequentially, Apple's smartphone shipments dropped 26% in the second quarter to 26 million units. Q1 saw the Cupertino based firm ship 35 million units.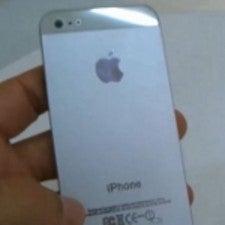 This mockup shows what the back of the new Apple iPhone should look like
Apple's weak second quarter contributed to a 1% drop in global shipments of smartphones to 135 million units in the April-June period, down from 137 million sold from January through March. From July through December, IHS sees smartphone shipments around the planet
shooting back up to 346.5 million units
, up sharply from the 272.3 million shipped from January through June.
Jagdish Rebello, PhD, director for consumer and communications at IHS, says that if the new
Apple iPhone
comes with NFC technology, the number of NFC enabled handsets shipped in 2012
will soar 118% to 233 million units
. That compares with 94% growth last year and an expected 81% increase in 2013. Additionally, thanks to its iconic smartphone, Apple is the largest OEM purchaser of semiconductors in the world with such buying expected to add up to $28 billion in 2012. That would be a rise of 15% from the $24 billion Apple spent last year on semiconductors.
source:
Forbes