Steve Jobs' daugher Lisa is the heroine of Sorkin's screenplay
23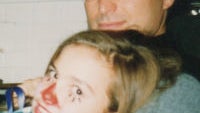 One of the more upsetting stories from the life of Steve Jobs concerns how he denied for such a long time that he was the father of Lisa Brennan. The story ultimately had a happy ending with Jobs and his daughter reconciling, and Lisa even having an Apple computer named after her. Now, it sounds like that story is the one that has captured the attention of Aaron Sorkin while he was writing the screenplay for the Jobs biopic.
In an interview with
The Independent
, Sorkin talked about the larger role he has planned for Lisa in the screenplay:
With The Social Network, I was interested in the psychology of the world's most successful social networking system being invented by the world's most anti-social guy. And in the case of Steve Jobs, it's the relationships he had — particularly with his daughter, Lisa — that drew me to it. She didn't participate in Walter Isaacson's book, because her father was alive at the time, and she didn't want to alienate either of her parents, so I was very grateful that she was willing to spend time with me. She is the heroine of the movie.
As yet, there is no word on who will play Lisa in the movie. Of course, none of the casting has been finalized. After Leonardo DiCaprio and
Christian Bale
both turned down the role of Steve Jobs, the latest is that
Michael Fassbender
will play Apple's co-founder.
Seth Rogen
has been rumored to play Steve Wozniak, and Jessica Chastain is rumored for an unknown role as well.