Report: US text messaging on the decline, data use up in Q3
3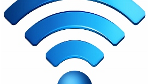 According to a fairly exhaustive report by Chetan Sharma, the U.S. mobile data market grew 3% sequentially (fancy way of saying, versus the previous quarter) and 17% year over year in the third quarter. Revenue from data plans rose to $19.9 billion in the quarter and now accounts for 43% of mobile service revenue in the states. The four major carriers added a total of
2.4 million
net new post-paid subscribers in the three month period, led by Verizon. T-Mobile suffered its ninth straight quarter with a net loss of pre-paid subscribers.
The report says that the OEM with everything on the line in Q4 is...Nokia. Time is running out for the Finnish handset maker who soon might be the finished handset maker. Meanwhile, Korean based Samsung received accolades as the
number one
provider of phones in the mobile industry. Despite trailing in the raw number of handsets shipped, the pride of Cupertino, Apple, leads the way in smartphone profits and in revenues as well. Even with only 6% of the global smartphone market share in Q3, Apple had 70% of the profit. The disparity is even worse in tablet profits where Apple takes home 95% of the black ink. In the third quarter, it should be noted that Apple iPhone sales rose, but problems on the supply side of the equation were more of a problem than demand.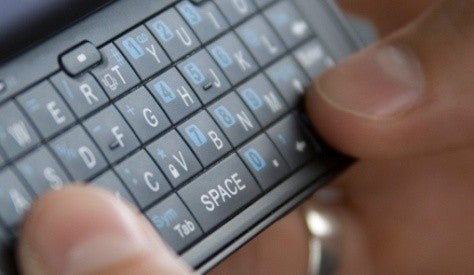 In the third quarter, the number of text messages sent actually declined
The good news for smartphone producers is that while more than 50% of the U.S. public owns one, only 30% of households do which leaves plenty of territory to be mined. The top U.S. carriers added 400,000 new subscribers (net) in the last two quarters as declines by Sprint and T-Mobile of 1 million each were more than offset by a 2.4 million gain at Verizon and 400,000 at AT&T. The report notes the two M&A deals that are awaiting regulatory approval,
Softbank's purchase of 70% of Sprint
and
T-Mobile's buyout of MetroPCS
. Sharma sees Sprint and T-Mobile eventually combining, something that we believe is a likelihood down the road.
And believe it or not, U.S. text messaging might have peaked. The report shows that for the first time, there was a decline in revenue attributed to texts and
a decline
in the total number of text messages sent in the third quarter. This comes after similar declines were seen in other western countries. According to Sharma's methodology, once a market segment reaches 70-90% marketshare, a decline begins which is what we could be seeing with texts. And while not cited in the report,
strong campaigns against texting and driving
might have reduced the number of messages sent in the quarter.
source:
ChetanSharma
via
CNET