Report: Samsung's Tizen phones to launch as soon as March
7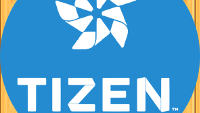 If we had a dime for every rumor announcing the release date of Samsung's Tizen OS, we'd have more money than Carl Icahn. Alright, not really. But we do have to say that there have been quite a few false starts when it comes to Sammy's new mobile OS. Let' start in May 2012 when it was rumored that Samsung and HTC
would release a Tizen powered handset in the second half of the year
. It was August 2012 when we passed along the story that
the first Tizen phone would launch in February 2013
. In January 2013, Samsung said that
"competitive' Tizen devices would be launched in 2013
. A couple months later, Samsung said that
a high-end Tizen model would be out by August or September 2013
. Still, Tizen has yet to be released.
So, you get the idea that whenever we hear about a launch of a Tizen driven phone, we become quite skeptical. A published report out of Japan on Thursday, says that Samsung will make an announcement before next month's MWC that will reveal a release date for its first Tizen driven model. The report states that carriers and manufacturers in Japan, South Korea and China, eagerly want a third platform to compete against the duopoly twins iOS and Android. Those two mobile operating systems control 90% of the global smartphone market.
The announcement prior to MWC will also reveal when a Tizen app store will launch and as early as March, the phones will be made available. Japanese carrier Docomo plans to improve upon the OS and release its own Tizen powered phones by the end of the year. Among the companies involved in the project are Samsung, Intel, Fujitsu and Huawei. Docomo, Vodafone and Orange are among the carriers trying to get Tizen released.
There is a theory that Samsung is working on Tizen as a way to prove that it is responsible for the success of the Samsung Galaxy S series, not Android, and that it eventually plans on dropping Google's open source OS so that it can focus on phones that run on Tizen. This would give Sammy control of both the hardware and software on its phone, something that its chief rival Apple has.
source:
Mainichi
via
TheRegister
Recommended Stories