Samsung's next generation chips could improve the battery life of the Galaxy S9
24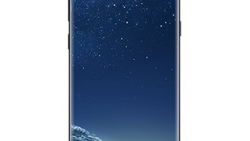 Samsung said today that it is ready to start mass producing chips using the 8nm Low Power Plus process. The 8nm LPP node fills a gap between the 10nm process used last year and most of this year, and the 7nm process expected to be employed in 2018. Samsung says that it is ready to increase the production yield to stable levels thanks to the lessons it learned with the production of 10nm chips. During the summer, there already was talk that the Samsung Galaxy S9 could end up powered by an Exynos chipset produced with the 8nm LPP process.
Compared to 10nm Low Power Plus chips, the 8nm LPP takes up 10% less area inside a device, and at the same time it consumes 10% less power which saves battery life. Samsung does count Qualcomm as a client, and the company's Senior VP RK Chunduru says that 8nm LPP will quickly start rolling off the assembly lines since it uses the already proven 10nm technology for production. While it might be easy to manufacture, the 8nm LPP chips outperform the components made using the 10nm process.
Samsung will release a roadmap revealing the availability of 8nm LPP and 7nm EUV chips during the Samsung Foundry Forum Europe event that is being held today in Munich. The EUV next to the 7nm stands for the extreme ultraviolet lithography technology used by Samsung. This technology create the integrated circuit design found on a microprocessor chip. Originally not expected to produce 8nm LPP chips until the first quarter of 2018, Samsung will be first to ship them. GlobalFoundries will launch chips produced using the 7nm process in the first half of 2018 with the assembly line picking up speed in the latter half of the year. Those chips won't show up in mobile devices until 2019.
"With the qualification completed three months ahead of schedule, we have commenced 8LPP production. Samsung Foundry continues to expand its process portfolio in order to provide distinct competitive advantages and excellent manufacturability based on what our customers and the market require."-Ryan Lee, Vice President of Foundry Marketing,Samsung Electronics
source:
NDTV