Report: Samsung Galaxy Note 4 coming Sept. 4, to have "far better" specs than the Galaxy S5
99+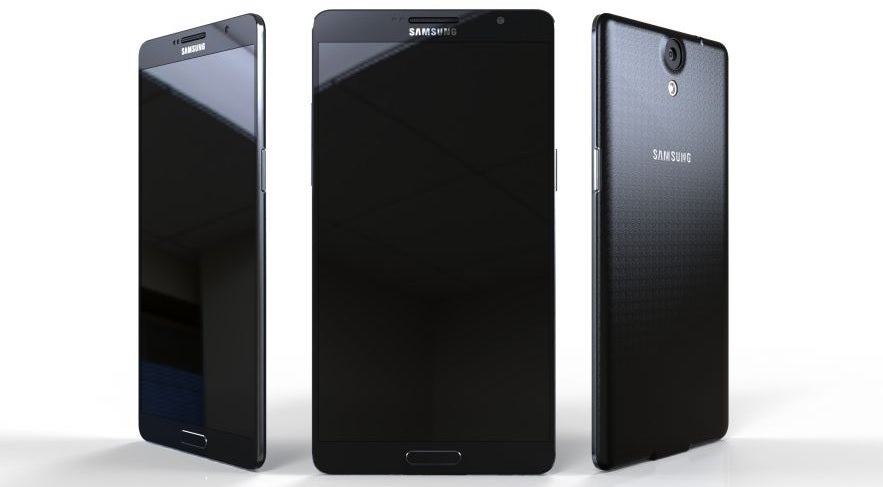 A Samsung Galaxy Note 4 concept by Ivo Marić
A report out of the Korean Times claims that the Samsung Galaxy Note 4 will be announced in a little over a month from now -- on September 3rd, just days before IFA 2014. Apparently, Samsung partners and the media should receive an official invitation soon.
According to "top-tier" parts supplier, the widely-expected Note 4 has been put in the fast lane, as Samsung is reportedly trying to get it out of the door before its biggest rival, Apple, does so with its upcoming iPhone 6, of which we expect two versions -- one with a 4.7'' screen, and another with 5.5'' screen.
But getting the Note 4 on the market as soon as possible is, reportedly, just part of Samsung's strategy. Not surprisingly at all, the consumer electronics behemoth is also planning on sticking the best of the best hardware in the Galaxy Note 4. The insiders claim that the phablet "will have far better specifications than the Galaxy S5", and sport a 5.7'' OLED display, though another version with a curved OLED screen is apparently also in the works. Keep in mind that we were told the same thing about the Note 3 about a year ago, though it could be that Samsung is finally ready to produce the still novel panels in large enough quantities.
That's not all, however. Apparently, the Note 4 will also be nestled within a metal frame, which would constitute a nice change of pace for Samsung. Moreover, the Note 4 is also said to be on path to becoming the first smartphone to sport an ultraviolet sensor which will measure UV radiation levels. Lastly, the report claims that Samsung's new phablet will be equipped with a Qualcomm processor (likely the Snapdragon 805), and will support Category 4 LTE. That said, we wouldn't rule out the company's home-grown Exynos processors entirely just yet.
Keep in mind that we cannot verify the authenticity of these statements, yet it's probably safe to say that September really can't come soon enough.