Report: Later this year you'll be able to watch Netflix content while you are offline
6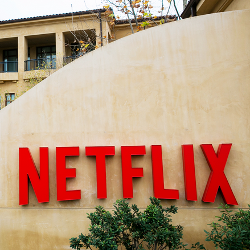 According to industry sources, by the end of this year Netflix users will be able to view their favorite movies and television shows over their mobile device, even while offline. Dan Rayburn, a principal analyst with consulting firm Frost and Sullivan, says that it is an "open secret" in the industry that Netflix is working on a method that would allow users to download video for later playback.
Netflix CEO Reed Hastings has made it clear that he has no objection to allowing subscribers to view content even when they are not hooked up to an internet pipeline. Allowing consumers to store content for playback while offline could help Netflix expand its business overseas. In some foreign countries, internet connectivity is so sporadic that users in those regions would be better served by viewing content offline.
Amazon Prime already offers such a feature to the customers of its streaming video service, as does Charter Communications. The latter allows only a limited number of shows to be downloaded by subscribers, and most of them are from premium channel Starz. Frost and Sullivan's Rayburn also feels that Netflix subscribers could be hamstrung by the studios, who might decide to allow only a limited number of titles to be downloaded. Of course, Netflix won't have any problem giving subscribers permission to download its popular original programming.
"It's a natural progression for Netflix to want to have some of their content available for consumers to watch offline, and we've been hearing for months now that they are in fact going to roll something out soon."-Dan Rayburn, principal analyst, Frost and Sullivan
Cable giant Comcast might be well ahead of the field at this point, with a large list of of content that subscribers can store and view offline.
source:
LightReading
via
Gizmodo