Report: Apple was responsible for more than 90% of smartphone industry operating profits in Q3
65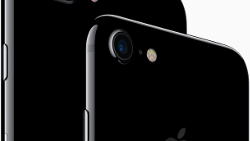 According to Strategy Analytics, Apple had $8.5 billion in smartphone related operating profits during this year's third quarter. The entire industry rang up $9.4 billion in operating profits from July to the end of September. That means that Apple alone was responsible for more than 90% of global smartphone industry operating profits in the third quarter.
Following Apple, there was a big fall off in profits. Huawei was next with $200 million in smartphone related third quarter operating profit (2.4% of the industry); Vivo and Oppo were tied for third along with the collective "others." Each had $200 million in phone oriented operating profit during the three months, giving all three a 2.2% slice of that pie.
Apple had a strange period for iPhone sales from July through September. The company
topped Wall Street estimates by reporting sales of 45.5 million units
. Thanks to the bump in storage capabilities on the
Apple iPhone 7
and
Apple iPhone 7 Plus
to 256GB, iPhone Average Selling Price rose to over $600.
During the last quarter, Apple had increased iPhone sales in 33 of its 40 markets. In China, one of Apple's most important sales regions, the company had a tough quarter with iPhone sales declining 30% year-over-year.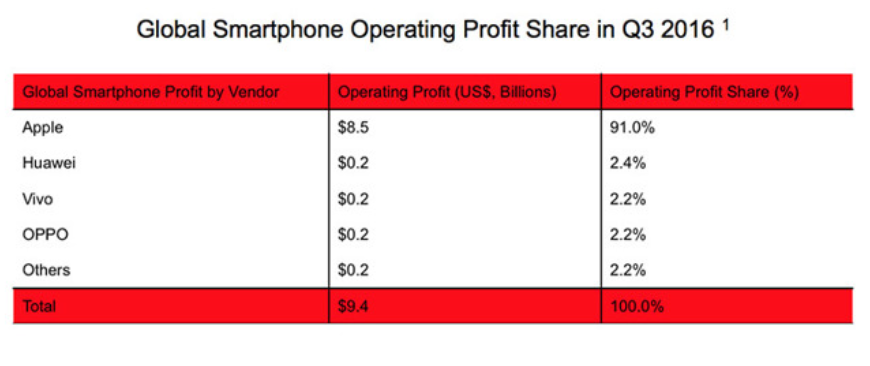 Apple was responsible for more than 90% of smartphone operating profits in Q3
via
AppleInsider