Report: Apple met secretly with developers to sell them on subscription pricing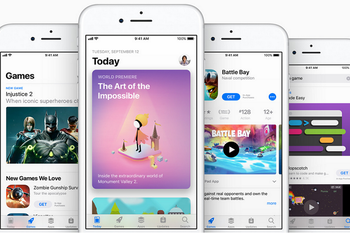 Apple has stated that its goal is to achieve $50 billion in services revenue from the $30 billion it garnered in that category last year. To help it expand its take in services, a new report says that Apple met privately with 30 developers in New York last year, trying to convince them to charge a recurring subscription rate for their apps. During the get-together, which took place in April 2017, Apple allegedly told these developers that they should replace one-time payments with the monthly stream of cash flow that they would receive by using a subscription model for their apps. Inside Apple, this initiative is known as Subscription 2.0. There are only about 30,000 apps in the App Store that require a subscription, although some of these have a large number of subscribers such as Netflix, and Tinder to name a couple.

The meeting was apparently successful on some level as several developers made the switch, raising subscription revenue from Apple and third party firms to $300 million during the fiscal third quarter of 2018. The company receives 30% of first year subscription revenue from an app, which is cut to 15% starting with the second year. The remaining percentage goes to the developers, which offers them quite an incentive to switch to subscription pricing.
Facetune2 was one app mentioned in the report as making a successful conversion to the subscription model. The selfie editor was the most downloaded paid iOS app in the states last week. While great for the developer and for Apple, we're not so sure that iOS users are completely open to this focus on subscriptions. One subscriber to Facetune2 writes on the App Store listing, "Seems like more and more developers are jumping in on the monthly/yearly Feed-Me payment method which benefits them and not the user especially when one adds up all the $2 here and $3 there that get billed each month."