Renaissance Blood THD has arrived, optimized for Tegra 3 smartphones and tablets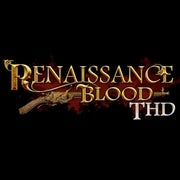 Those of you who have a
Tegra 3 smartphone or tablet
, such as the international
HTC One X
or the
Asus Transformer Prime
, can check out this new video game, meant to show off the prowess of NVIDIA's quad-core silicon. It is called Renaissance Blood THD, and Unreal 3 Mobile Engine was used in its development for that extra dose of eye-candy.
Fancy graphics aside, this fast-paced, arcade-style shooting game takes place in the past – just after the death of Leonardo da Vinci. Sorry, no shiny lasers and proton cannons here, but there will be plenty of other ranged weapons at your disposal. Your quest is to recover the lost blueprints that da Vinci left behind, with the help of the heroes of the Renaissance. There will be plenty of bad guys trying to stop you, however, which is when the game gets challenging.
Those of you who want to check the game out can do so by following the link that we have provided below. And for those holding on to a Tegra 2 device, rest assured that Renaissance Blood will eventually make it to your handset or tablet as well.