Remove all traces of your ex on Facebook with KillSwitch
6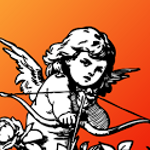 KillSwitch
. Costing just 99 cents (and it might be the best 99 cents you ever spent), KillSwitch will eliminate from your Facebook page all references to your "target".
Facebook pictures are gone, status updates never happened, videos removed without a trace, and posts removed discreetly. The best thing is that the other person will never know. And all of the removed pictures, videos and posts are saved in a
hidden file
that only you know about just in case you realize that you made a mistake and want to reverse the process. Creators Erica Mannherz and Clara de Soto don't see KillSwitch as a vindictive tool, but rather as part of the healing process.
So if you need to start "healing," you can download KillSwitch by clicking on the sourcelink.
"KillSwitch is for anyone fresh out of a break-up looking to move on. What if they have a lot of pictures of their ex and they don't want to be reminded of that? KillSwitch is also for anybody that has had a falling out, be it a friendship or coworker, any relationship that you really don't want to have evidence or traces of on Facebook."-Erica Mannherz, Clara de Soto, Co-founders of KillSwitch
source:
KillSwitch
via
BusinessInsider