References to "Nexus Protect" spotted on the Play Store, might be Google's answer to AppleCare
17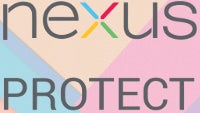 Google might be prepping a device protection plan similar to Apple's AppleCare one. Android Police has stumbled upon numerous references to "Nexus Protect" on the Play Store, hinting that the search giant might be prepping itself to launch such a program.
It appears that if you dig deep enough int the Play Store, a pop-up notification will appear, informing you the mysterious Nexus Protect is required if you have a couple of different phones in your shopping cart. It's not limited to smartphones, mind you - all types of gadgetry on the Play Store seem to be supported, including Android Wear watches.
Here is the pop-up text in its full glory:
"You can't add this phone unless it has the same Nexus Protect choice as other phones in your cart. You can update your choice or purchase this phone in your next order."
It definitely looks like some kind of extended warranty program for the devices that Google sells on its Play Store. It might be only available to those users that buy specific products that are featured on the store or it could also be region-specific - the unknown variables are one too many.
At this point, there is not enough data to help us wrap our heads around Nexus Protect and its aspects. If we are to trust our gut feeling, we might suggest that Nexus Protect might make an official appearance on
September 29
, when Google is expected to unveil the LG-made Nexus 5 (2015) and the Huawei-made Nexus phablet. It is interesting to see how Google will be able to implement such an extended warranty program, but still, have in mind there's always the possibility that it might never become official.
We will promptly update you if we come across anything else Nexus Protect-related.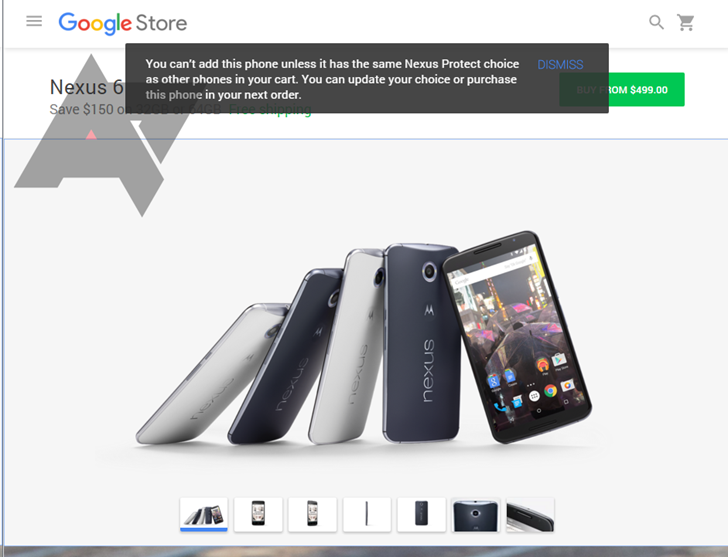 A modified image showing the pop-up in action