Record multiple voice mail greetings with Project Fi's updated app, and decide which one will play
3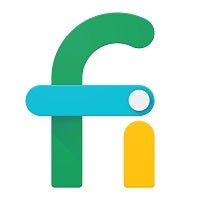 The Project Fi app, which resides in the Google Play Store, has been updated to add a new feature that makes it easier to record an outgoing voicemail message. You can now record multiple messages straight from the app, and decide which one will be employed at a given time. It seems a lot easier than having to make a call to get into the voicemail system to record a single message, and then re-record it when you want a different one to play.
The update includes bug fixes and performance updates. The app is used by subscribers of the hybrid carrier to activate their service, view monthly statements, check data usage and communicate with Project Fi support.
With Project Fi,
subscribers use Wi-Fi for calls and data
. When out of the range of a Wi-Fi network, the cellular networks of Sprint and T-Mobile come into play. The mobile devices used by Project Fi subscribers can compute which of the two carriers has the stronger signal at any given moment, and will use that carrier's signal when Wi-Fi is not available.
Project Fi is a Google run operation, which explains why the phones that are compatible with the service are the
Nexus 6
,
Nexus 5X
and the
Nexus 6P
. Subscribers pay $20 monthly for unlimited talk and text, and $10 for each GB of data. Customers are given a refund for any unused data at the end of the month.
source:
ProjectFi
via
AndroidCentral