Recent News is a smart new reader that learns from you
0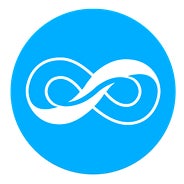 There is no shortage of news aggregators in the Play Store, some more elaborate, like
Flipboard
, some more basic like
simple RSS readers
, but a newcomer on the scene is aiming for the golden middle.
The Recent News app comes with a knowledge graph that lets you pick favorite topics, and then aggregates content around them, gradually learning the ropes, and serving you a more and more targeted news stream. While aggregating articles from various sources to fit your own narrative has a debatable value on critical thinking, if you are simply looking for a fast and no-fuss way to check out what's going on in the world, Recent News will do the job, and then some.
In addition, you get a "one-minute" news summary that loads in a jiffy when you are in a hurry, and can be the first thing you read when you open your eyes, or choose from hot, local and other news categories. You wouldn't want to keep a great story for yourself, so the app allows you to share news on Facebook, Twitter, and other venues.
| | |
| --- | --- |
| Developer: Recent Media Inc. | Download: Android |
| Category: News & Magazines | Price: Free |