The best RSS readers (as backup for Feedly's issues)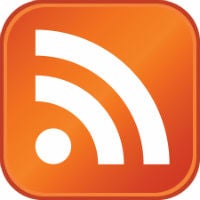 As we just said, Feedly has been having a
rough couple of days
because of two separate waves of distributed denial of service (DDoS) attacks that have taken down Feedly cloud, and all of the apps that rely on it. With that in mind, it seemed appropriate to do a roundup of the other RSS reader services that are available for any of you hardcore news junkies.
To be clear, this is not a list of all the best options for gathering news. We already covered
many of those options
back when Google Reader was first sent off into the sunset. We know that some of you like to use social media for news gathering, or a news aggregator app like Flipboard, Google Play Newsstand, Pulse, or Taptu. Those services are great at what they do, but they aren't really replacements for a proper RSS reader, if your needs require it. Social media is great at giving you the highlights, and apps like Flipboard are great for the reading experience, but a proper RSS reader gives you full control over the content, and makes sure that you never miss anything, or have old news resurface on you. That's why we tend to love our RSS readers in this business, and still use them primarily.
With that in mind, here are the best RSS readers to use (especially if Feedly continues to have issues), starting with the free options, and moving on to the paid options (hint, the best of the best is a paid option).